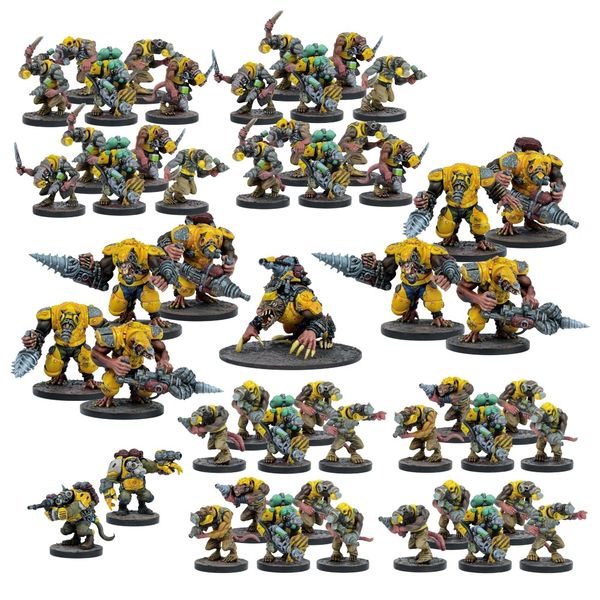 Veer-Myn Starter Force
Insidious creatures who infest every corner of civilisation and strike from the shadows. They specialise in chemical warfare and artificial mutation.

This set contains everything you need to get started with Veer-Myn in Warpath, including:
40 Hard Plastic Nightcrawlers/Stalkers with Weapon and Command Options
8 Hard Plastic Nightmares with Weapon Options
2 Plastic Progenitors
1 Plastic Night Terror with Weapon Options
25mm, 40mm, and 60mm Round Bases
Miniatures supplied unassembled and unpainted. Requires Superglue.
Reviews