Trident Realm of Neritica Mega Army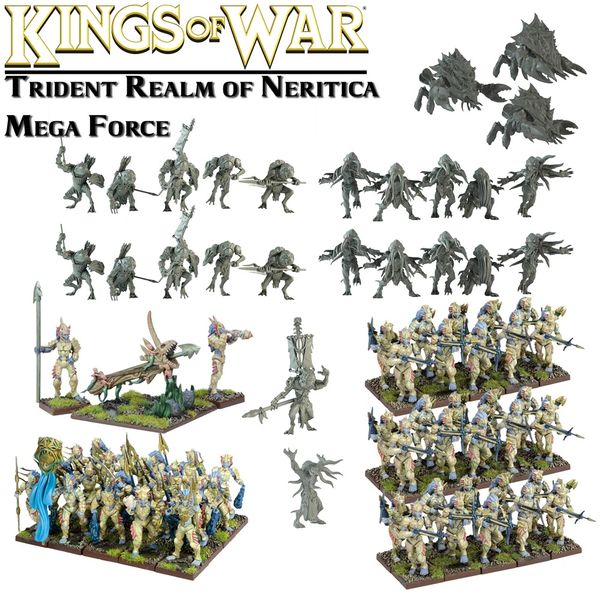 Trident Realm of Neritica Mega Army
When the Trident Realms stir the very seas boil – storms rage, waves crash upon coastlines and the tides rise only to retreat, revealing the Neritican host, water cascading off shells and armour and ready for war.
This set contains 78 plastic and metal miniatures, including:
50 Multi-part Plastic Naiad Heartpiercers or Ensnarers
10 Multi-part Metal Riverguard
10 Multi-part Metal Thuul
3 Multi-part Metal Gigas
1 Multi-part Metal Leviathan's Bane with crew
1 Multi-part Metal Thuul Mythican
1 Multi-part Metal Riverguard Captain
Plastic bases
Mantic points
Models supplied unassembled and unpainted. Metal models require super glue.
Reviews