Tacoma Kings of War Masters Prep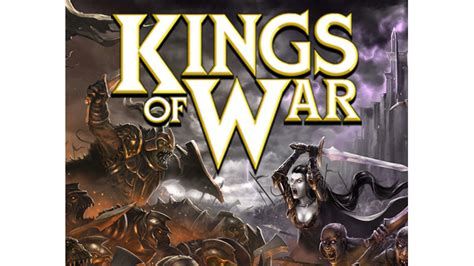 Tacoma Kings of War Masters Prep
Tacoma Masters Prep event is scheduled to have 5 games,
8610 South Tacoma Way, Lakewood, WA 98499
Edge of the Abyss and Destiny of Kings characters and units allowed. Historicals allowed
Scenario is rolled for prior to each game from the following list: Occupy, Dominate, Push, Control, Invade, Loot, Eliminate, and Pillage
Dot deployment is used for terrain. The playing field has pre-placed dot stickers and a pool of terrain. Players take turns deploying the terrain so that it fully covers 1 dot; with the caveat that no hills be placed in deployment zones unless both players agree to it. After terrain is deployed both players rolls for table sides and continue the game as normal.
Table Organization Before Event
10-11:30 (ill be at Game Matrix getting ready to arrange the event)
Day 1 Saturday January 26th
Payment can be taken care of at:
https://rgdgaming.com/products/tacoma-kings-of-war-masters-prep
$20 goes toward gift certificates,  which are non refundable after the 19th of January. Any funds not on certificates will go toward prize support. An order on the site reserves your ticket, and a receipt on record.  The store isn't charging event fees, so we highly encourage supporting the local business (plenty of products on site).
In addition, we highly encourage eating a good meal before the event. On site snacks and drinks are available from vending machines. If on the way in, the area is in the international district, so there is a wide variety of Korean/Chinese/Mexican/Japanese food. Taco Bell and Jack in the box is also close by.
I5 ramp access is 5-10 minutes from the shop going north or south
On site parking is available, and as usual take extra precautions to secure any valuables.
We hope you have fun and encourage you to reserve ASAP.
We have a maximum of 12 spots
Reviews