Napoleon Total War Gold Edition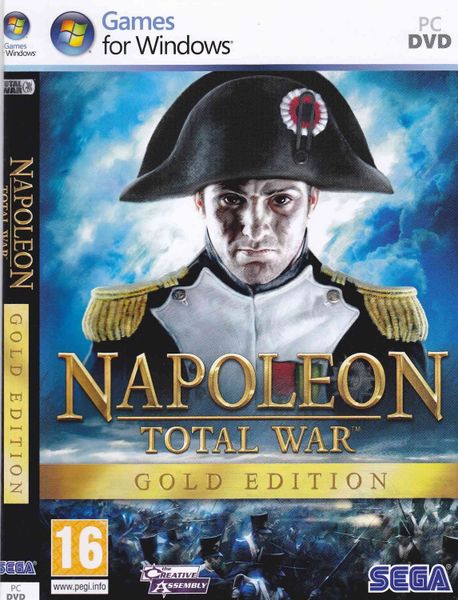 Napoleon Total War Gold Edition
Napoleon: Total War expands on the successful Total War series by taking all the features from previous games such as the full 3D land and naval battles, the detailed campaign map, and an in depth diplomacy system and taking them a step further. In the game, aspiring generals have the chance to play as the legendary French general Napoleon Bonaparte or as one of his opposing factions. Battling through his three biggest military campaigns, the game will take you through Italy and Egypt, narrating the early years of the fearsome commander, while the third campaign will tell the story of his fateful drive towards Moscow and, ultimately, his showdown with the Duke of Wellington at one of the most famous battles of all -- The Battle of Waterloo.

Features:
Unrivalled Total War Gameplay – Command your troops in real-time and manage your faction in the turn-based campaign map.

New Multiplayer Campaign – Play online with or against friends for the fate of Europe.

Three Theatres of War – Follow Napoleon's career through the Italian, Egyptian and Grand European campaign maps.

Advance weaponry enables new tactical options and even more exciting real-time battles on an epic scale, while the highly detailed environments and improvised buildings guarantee a realistic recreation of famous historical battles.
System Requirements:
operating system: Windows XP/Vista/Windows 7
processor: 2 GHz or faster
memory: 2GB RAM for XP, 3GB RAM for Vista and Windows 7
graphics card: 512 mb DirectX 9.0c

Reviews