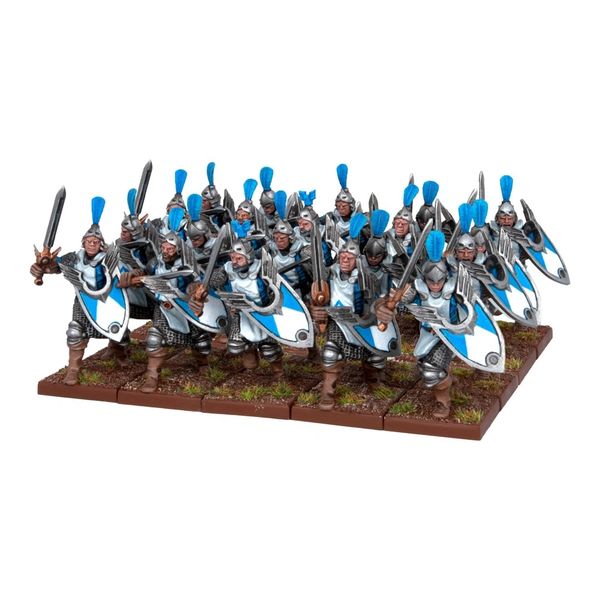 Men At Arms Regiment
A Basilean legion numbers between one thousand and ten thousand men. Infantry is by far the most predominant type and the most common are units armed with either broad-bladed or the simple but effective 'daga' sword. The soldiers are heavily armoured, clad in chain or scale mail depending on where they were raised, additionally protected by large winged shields often embossed with the sun of Basilea.
These miniatures can be assembled with Swords and Shields or with Spears and Shields.
20 plastic Men-at-Arms
Swords and Shields or Spears and Shields
20mm Square Bases
Mantic Points
Reviews