Kings of War Abyssal Dwarf Slave Orc Gore Rider Regiment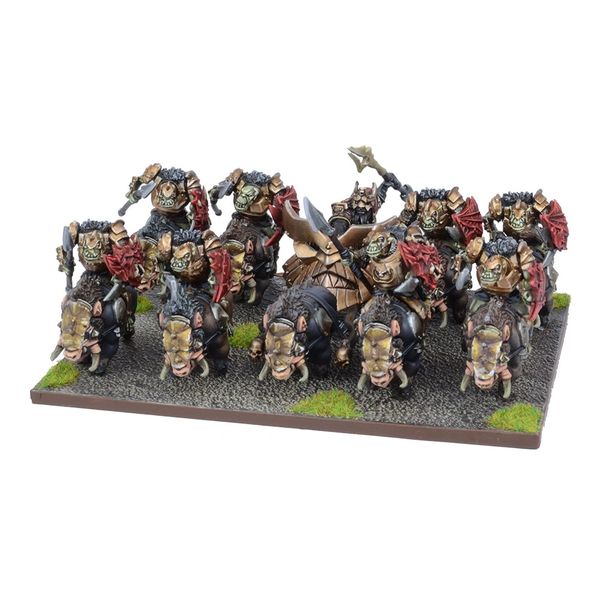 Kings of War Abyssal Dwarf Slave Orc Gore Rider Regiment
The naked aggression of Orcs cannot be blunted by slavery. Mounted atop boars little more than baying monsters, these primitive cavalry slam into the enemy like a landslide.

This set contains 10 multi-part plastic and metal Slave Orc miniatures, including:
Abyssal Dwarf Slavedriver on Chariot
Metal Slave Orc Shields
Cavalry Bases
Mantic Point
Miniatures supplied unpainted and unassembled. Requires super glue.
Reviews