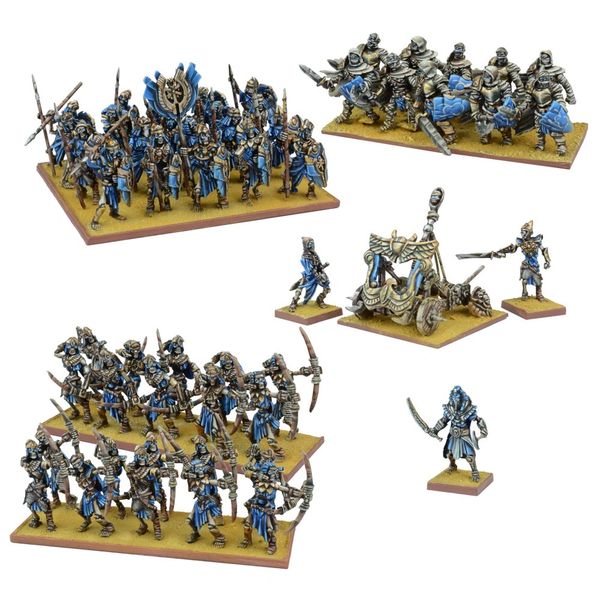 Empire of Dust Army
Ordering this set gives you the Ahmunite Pharaoh a whole month ahead of its release!
This set contains 53 plastic and metal miniatures, including:
20 plastic and metal Skeleton Warriors
20 plastic and metal Skeleton Archers
10 premium plastic Mummies
1 plastic and metal Balefire Catapult
1 metal Pharaoh/High Priest with alternate components.
Plastic bases
Mantic points
Models supplied unassembled and unpainted. Premium Plastic and metal models require super glue.
Reviews