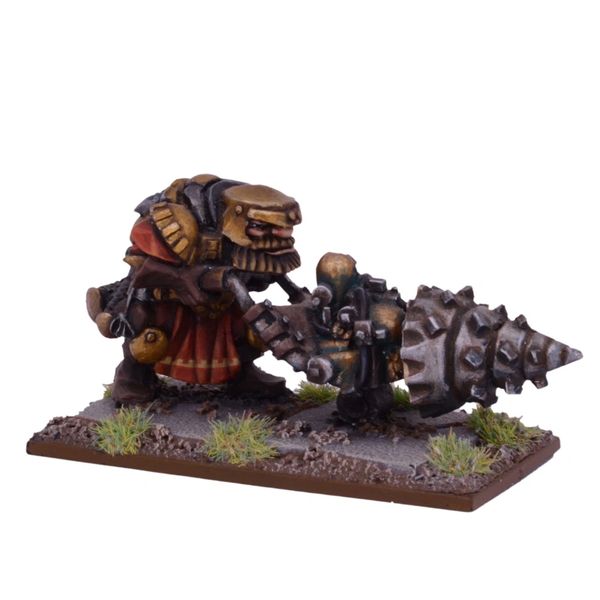 Dwarf Battle Driller
The Dwarf Miners guild has long used technological innovations to aid in its excavations. Some members of the guild take their drilling devices into battle, charging them into the enemy ranks with spectacularly unpredictable results.
This set contains 1 Metal Miniature, including
Metal Engineer
Metal Battle Drill
25mm x 50mm Cavalry Base
Supplied unassembled and unpainted, Requires superglue.
Reviews