Deadzone The Nameless Faction Starter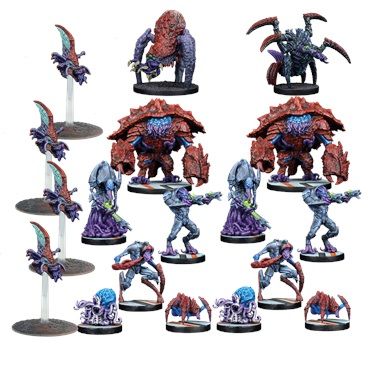 Deadzone The Nameless Faction Starter
This set contains everything you need get started with the Nameless in Deadzone, including:
1 Resin Psychotroid
2 Plastic Riflemen
2 Plastic Assassins
2 Plastic Gunslingers
2 Plastic Inkers
2 Plastic Scuttlers
4 Resin Needle Drones
1 Resin Caratid
2 Plastic Ogres
Transparent Plastic Flying Bases
25mm and 40mm Round Bases
Mantic Points
Resin models supplied unassembled and unpainted. Plastic models supplied assembled and unpainted. Requires super glue. Requires the Deadzone 2nd Edition Rulebook and Deadzone: Outbreak Supplement to play.
Reviews