Dead Zone Veer-Myn Starter Set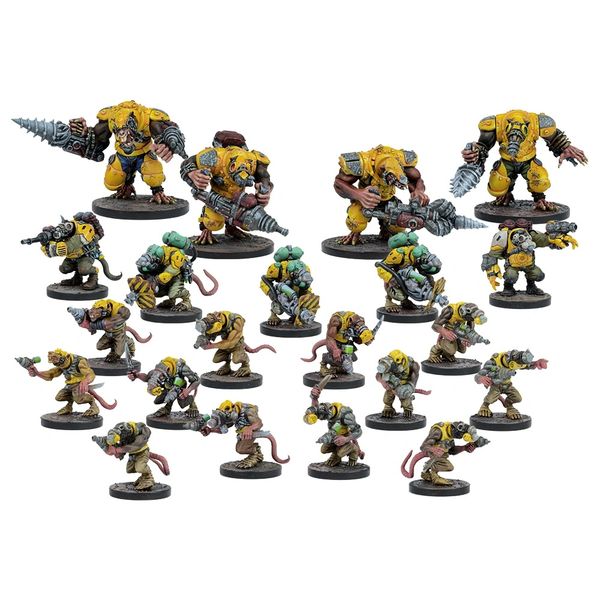 Dead Zone Veer-Myn Starter Set
Crawling from the deepest recesses beneath a world's feet, the Veer-Myn are man's oldest nightmares made flesh, emerging to wreak havoc and kill all who threaten them and their way of life.
This set contains enough components to build 21 bespoke hard plastic and premium plastic multi-part models, including:
15 Hard Plastic Nightcrawlers. The sprue contains enough components to build them as Stalkers and build Maligni with heavy weapons.
4 Hard Plastic Nightmares with weapon options.
2 Progenitors
Round Bases
Models supplied unassembled and unpainted. Premium plastic models require super glue.
Reviews