Hello everyone, this page is here to keep everyone updated with renders regarding the models, and later the prototype samples we will be working on in the meantime.
Render Phase
May 19th, 2017, we've booked the render for the 5th of June. He is super excited to get the sculpting done for us, and was our original source when we started the renders. Issues we need to tackle include poses, torsos, weapons, accessories, and female variants.
Posts will be made to the page when we feel we have wrapped it up.
June 15th, 2017
Sculpting to be completed in three phases: neutral bodies and poses, weapons, then heads. First estimated concepts to review begin next week.
Notable revisions
Skirt for female Fauns to be added to a pair of legs

Shoulder pad to be attachable to male and female sculpts

Faun wicker shield (talked about the option to make shields separate for you bits hunters out there)

Neutral pose with the bow will appear as if the arrows are getting ready to be notched, as opposed to bow drawn upwards. Action pose to be assimilated in the 3-1 torso for the miniature builder.

Adjusting straps on the male faun to compensate for arm alignments

Female faun arms will appear as female, male as male

Adding a two handed axe and falx, single hand versions of concept weapons to be included (in air and at rest).
First Stretch Goal Concept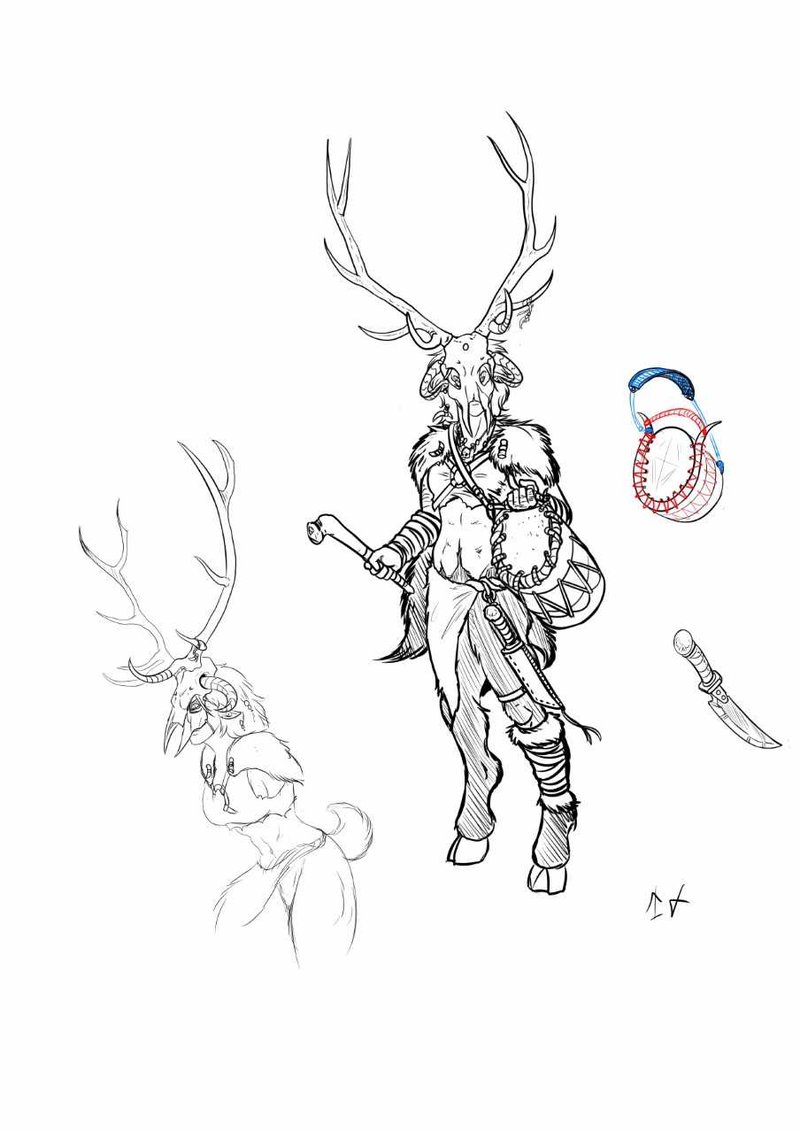 July 5th
Foundation for the female faun body is introduced (testing concepts in work).
Modifications to the body to incorporate the quiver, javelin, and shield